Professional emergency locksmith care, key replacement and car key solutions.
Welcome to Tu Cerrajero Puerto Rico, the leading company in locksmith services in Cupey! We are here to provide you with fast, safe and efficient solutions in 24/7 emergency locksmith, key replacement, residential and commercial locksmith in Cupey San Juan, lost car keys and house keys.
With more than 15 years of experience in the sector, our mission is to guarantee your safety and peace of mind through an exceptional and reliable service.
Take a look at the services we have for you:
Car keys in Cupey
Our specialty is providing you with comprehensive solutions in the creation and replacement of car keys, as well as in residential and commercial locksmithing. Our goal is to guarantee maximum security for your vehicle, offering you services for lost keys, keys with a chip and 24/7 emergency locksmith. With our team of experts at your disposal, you can be sure that your needs will be taken care of quickly and efficiently, so that you can continue with your life without worries.
Locksmith in Cupey for Cars
Car opening by a professional locksmith.
Programming of electronic keys, keys with chips, beepers transponders, Key Fobs.
Replacement and installation of ignition or ignition switch.
Duplicate keys.
Keys without original.
Combination changes or reprogramming of keys and locks for your car.
Replacement of locks.
Copy, diagnosis and programming of electronic keys, smart keys or keys with beepers at Tu Cerrajero Cupey we have them all.
Residential and Commercial Locksmith in Cupey San Juan
At Tu Cerrajero Puerto Rico, we pride ourselves on offering high-quality locksmith services for homes and businesses in Cupey San Juan. As locksmith experts in Cupey Puerto Rico, our professionals are trained to provide you with safe and efficient solutions in any situation, including key replacement and house key creation. Trust us to protect your home or business with our commitment and experience.
Locksmith Solutions for Homes and Businesses in Cupey
House opening
Opening of security doors
Installation of security systems
Duplicate lost keys
Emergency services
Change to security locks
Lock Repair in Cupey
If you need lock repair in Cupey, our team of experts is available to provide you with 24/7 emergency locksmith service. We make sure that your locks are working properly and provide the necessary security to protect your home or business.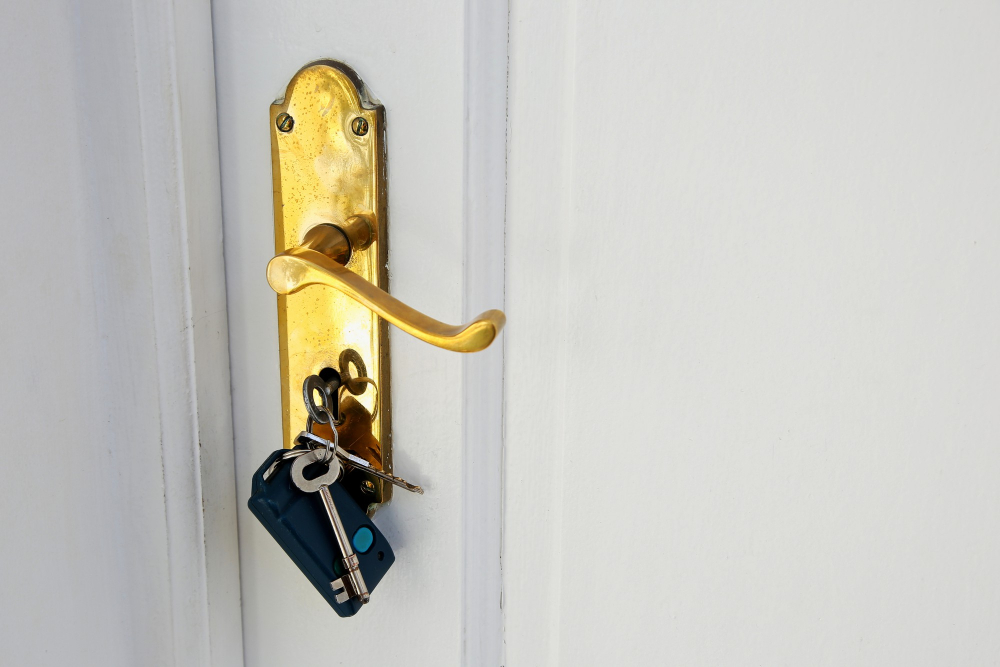 Locksmith for Cars all brands, including BMW, Jaguar, Land Rover, Mercedes Benz, Toyota, Ford, among other car brands, in the Cupey and San Juan PR area
We offer a specialized car locksmith service. Our experts can handle chipped car keys and emergency locksmith situations 24/7 in Cupey. Trust us to provide you with the necessary assistance in case of loss or damage to your car keys.
Servicios de Cerrajería en Cupey para Autos de Lujo
Car opening fast emergency locksmith service 24/7.
Duplicate Mercedes Cupey car keys.
Replacement of Mercedes Benz keys without original or Manufacture of keys for Mercedes Benz cars.
Repair of Mercedes Benz Fobs, Controls and Keys in Puerto Rico.
Replacement of covers, controls and smart keys of Mercedes cars.
Combination changes or reprogramming of keys and locks for your Mercedes Benz car.
We are the solution to your locksmith problems in Cupey!