Locksmith in San Juan, Puerto Rico
We do not understand the importance of a locksmith until we lose the key, it remains inside the vehicle, inside the house, office, among others. At Tu Cerrajero PR we offer you a fast and safe way to solve your problems with specialized technicians, so if you are looking for an urgent locksmith in San Juan, then do not hesitate to contact us.
Attention hours from Monday to Sunday
Our hours of availability are from 7:30am to 11:30pm from Monday to Sunday.
Locksmith at home in San Juan
You don't have to worry about going to a locksmith in San Juan, we can go to your home so you don't have to worry or waste time.
Our technicians will be able to help you with anything, be it opening your vehicle, creating the keys for your car, your apartment, offices, keys with a chip and much more. Below we detail the services we can provide you.
We can be the best option for you, you just have to contact us and check our service today.
The services we offer
Car key replacement
Car key replacement is one of the most common we can find, after all no one is safe from making a mistake. Whether your key ring gets stolen or you just lose this key, it's also one of our specialties.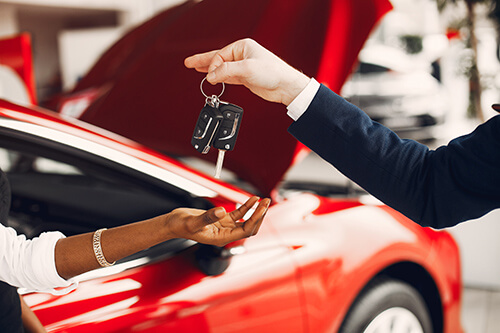 Keys with chip
We can replace your key with a chip, your key can be used for much more than just opening the car if it has a chip, we are talking about the fact that the chip allows you to start the engine, open, unlock the steering wheel and even customize certain functions of the vehicle. In a few words, the chip key creates a very important security system in the vehicle.
Key programming
We can program your keys with a chip at home in San Juan. In order for your key to work, you have to program the car's computer and thus there will be no problems in enjoying the benefits that current cars give us. If you need this type of locksmith in San Juan, Puerto Rico, then we can be your trusted experts.
Opening of vehicles
The opening of vehicles that we offer you is without any type of damage or disarmament, so you should not have to worry. In addition to that we can open any of your vehicles with our special and professional tools in the matter.
Opening of residences (Apartments, houses and more)
In fact, it is one of the things for which our locksmith is most requested at home in San Juan, but we can still do it without problems, you just need to call us.
Opening of offices
As long as you have a lock this can happen at any time, if you don't want to damage either the lock or the door, then it's best to call us, we can help you without much fuss and without losing money.
You can contact us directly at our contact number 787-665-0980 and we will be at your residence in San Juan as soon as possible, do not hesitate to call.